Pivot: Read about ALI's stormwater modeling in Boom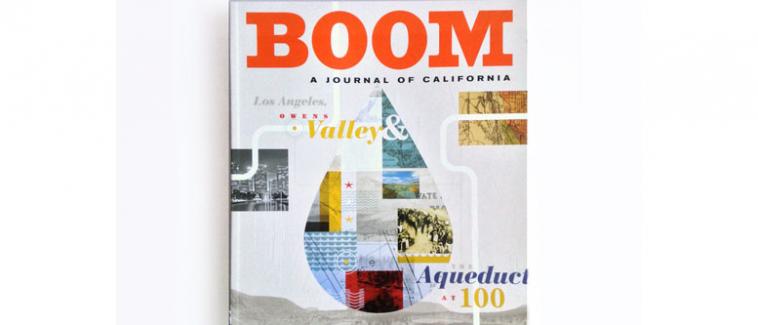 ALI's Metropolitan Water District/World Water Forum Research Published in Boom: A Journal of California.
Water scarcity presents a profound opportunity to designers of the built environment. The questions reach beyond, where do we get more water?  Or, How do we make do with less?  The answers do not all lie in policy and technology.  For designers, the questions are physical, spatial, qualitative, experiential—fully vested in the belief that space matters.  How do we craft cities and buildings that visibly mitigate, anticipate, even celebrate, hydrologic variability?  How would architectural systems, building codes, and zoning laws have to change?  What shape would neighborhoods, architecture, and the urban experience take if design fully recognized, and exploited, the challenges of water scarcity? 
Pivot: Reconceiving Water Scarcity as Design Opportunity | Mapping A More Absorbent Landscape lays the groundwork for answering these questions in the Fall 2013 LA Aqueduct issue of Boom: A Journal of California.  ALI's modeling project, "Where is It? Let's Re-Use it," was designed as a riposte to William Mulholland's famously callous remark upon opening the spigot of the LA Aqueduct in 1913, "There it is…Take it."   The research, funded by the World Water Forum, a program of the Bureau of Reclamation and administered by the Metropolitan Water District of Southern California, recognizes that maximizing recovery and reuse of run-off will be central to establishing a robust local water portfolio for Los Angeles—and for any drylands city buffering against the effects of climate change.   
To order a copy of Boom, click here.