Ken Lewis Memorial Scholarship in Drylands Design Created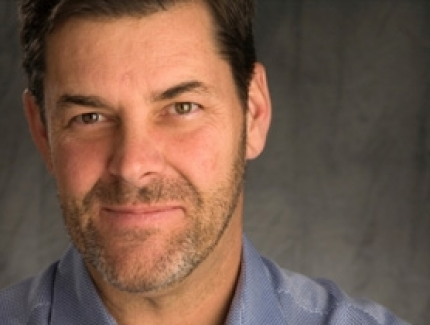 Our good friend and long-time ALI Advisor Ken Lewis died on November 18th after a valiant battle with leukemia. He was 58. We are honored that Ken's family has created the Ken Lewis Memorial Scholarship at the Arid Lands Institute, designed to keep his creative, practical activism alive and at work in the world, well into the future.
Over the course of 32 years, Ken served as president, chief operating officer, design director, and board member of architectural firm AC Martin.  We came to know Ken through his work as a commissioner on the City of Burbank's Sustainability Task Force.  He was a passionate advocate for urban water conservation and preparation for climate change. We worked together on proposals to mitigate heat-island effects; incorporate storm water capture into street and sidewalk improvements; and advise campuses on strategic opportunities for rain water capture and infiltration. Ken was committed to building a strong bridge between academia and the design professions.  He enjoyed participating in reviews of student work on campus, and inviting students to share research with his colleagues at AC Martin.
We were fortunate to spend an afternoon at home with Ken and his wife Patricia a few weeks ago. We learned more about his devotion to building, the extensive wood and metal shop he maintained at home, his love of music and trout fishing, his accomplishments as a ceramist, and our shared love of the landscapes of New Mexico.  
He was in good spirits and sharp as a tack, passionate as always about water, architecture, climate preparedness, and progress at ALI.  "Be bold!," he urged us.
Ken never stopped championing the work of ALI's students, faculty and partners. He mentored with affection and generosity, offering constructive criticism and practical guidance at every step. Ken was particularly interested in removing financial obstacles from the path of qualified and deserving students working with ALI.  We are grateful to Ken's family, friends, and colleagues for honoring his vision.  To make a contribution, click
her
e or send gifts to:
Ken Lewis Memorial Scholarship Fund
Arid Lands Institute
℅ University Relations
Woodbury University
7500 Glenoaks Boulevard
Burbank, CA 91510