May 2012: Drylands Design Exhibition at A+D extended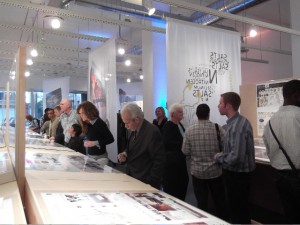 The Architecture + Design Museum > Los Angeles (A+D Museum) has extended the DRYLANDS DESIGN exhibition, now on view through May 15, 2012. A+D is located at 6032 Wilshire Boulevard, Los Angeles, directly across the street from LA County Museum of Art.DRYLANDS DESIGN features work by architects, landscape architects, engineers, and urban designers responding to the challenges of water scarcity in the face of climate change. With a focus on the US West, the exhibition presents a portfolio of adaptive strategies large and small, rural and urban, high tech and low-carbon. Since no single solution will meet the complex needs of the US West, the exhibition explores a range of approaches for how buildings and parks, houses and streets, industry and agriculture, cities and neighborhoods might be adapted to face a drought-prone future. DRYLANDS DESIGN recognizes water scarcity as an issue of global concern, and challenges the industrialized world to take a leadership position with water-conserving, low-carbon design innovation for its own backyard. The exhibition features sixty-four projects selected from hundreds of submissions to the William Turnbull International Drylands Design Competition (www.drylandscompetition.org), hosted by the California Architectural Foundation and Arid Lands Institute at Woodbury University. Proposals range in scale from water-smart building systems to regional plans, and focus on both agricultural and urban economies. Geographically, proposals range from Albuquerque to Yuma, Lubbock to Fresno, San Diego to Salt Lake City, Reno to Los Angeles. Exhibition designed by Annie Chu of Chu + Gooding Architects with April Greiman of Made In Space." Through drawings, models, graphics, and film clips drawn from Participant Media's forthcoming documentary, Last Call at the Oasis, the exhibition frames the challenges facing 30 million people in the US West, and how those challenges are shared throughout the arid regions of the world. The exhibition introduces a wide swatch of the public to the possibilities for envisioning a new, adaptive West through design possibilities both practical and poetic. The exhibition speculates on how solutions for the US West might be adapted to meet the urgent needs of drylands cultures worldwide. An intergenerational and interactive educational installation created by architect and grey water specialist Leigh Jerrard and landscape artist Jane Tsong, entitled Water Lab, accompanies the exhibit in the Stephen Kanner Education Center for Architecture + Design. Water Lab offers children and adults an opportunity to design and implement their own variation on efficient water systems in an artful, user-friendly and inspiring environment.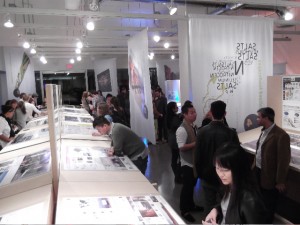 DRYLANDS DESIGN is an initiative of the Arid Lands Institute (ALI), a design-based education and outreach center based at Woodbury University that recognizes water scarcity and hydrologic variability as the defining challenge facing the West. Woodbury School of Architecture is a proud supporter of the ALI's mission and activities. The exhibition advisory board includes Michael Lehrer, Lehrer Architects and Mia Lehrer, Mia Lehrer + Associates; Peggy Weil, HeadsUp!; Jonathan Katz, Cinnabar; Alicia Sams, filmmaker; Louis Molina, Woodbury School of Architecture; Greg Esser of Desert Initiative: Herberger Institute for Design and the Arts, Arizona State University; and Cliff Garten, Cliff Garten Studio. Principal Sponsors of the Drylands Design Initiative include: US Department of Housing and Urban Development, Office of University Partnerships, HSIAC Grant 09-CA-39 A+D Architecture + Design Museum > Los Angeles ARC Riot Creative Imaging California Architectural Foundation Desert Initiative:  Herberger Institute for Design and the Arts, Arizona State University Bernard Friedman Maxine Frankel Foundation Metropolitan Water District Olson Visual Participant Media Production Resource Group Los Angeles Takepart.com UCLA Institute of the Environment and Sustainability Woodbury University Woodbury University, School of Architecture Research support leading to the Drylands Design Initiative: Graham Foundation LEF Foundation Bogliasco Foundation ALI students, past and present, teachers all.