Pop-Up Exhibition: One-Day Only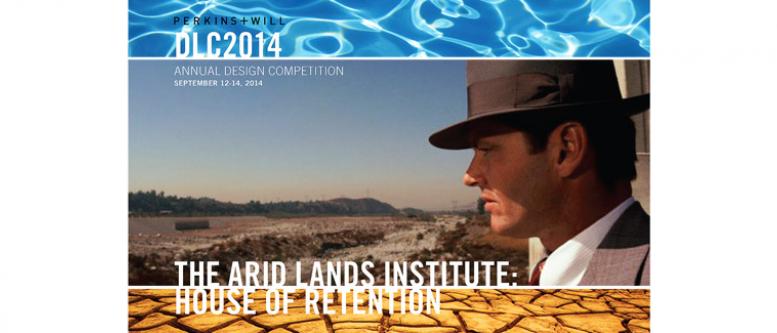 Architectural proposals for a hypothetical new home for the Arid Lands Institute on the banks of the LA River are on display at Woodbury for one day only, Saturday, September 27, 10 am to 6 pm.  
Designs for the "House of Retention" celebrate the future of architecture in drylands:  spaces and systems that capture, retain, treat, store, recycle, and infiltrate every drop of water on a parched site.  
Teams of architects from Perkins + Will's offices around the world generated schemes as part of the DLC 2014 juried competition.  Jurors include Norman Millar, AIA, Dean of Woodbury University School of Architecture; Renee Dake Wilson, AIA, President, LA City Planning Commission; and Ella Hazard, AIA, Principal and Hazard Frankel Architects.  
"House of Retention" proposals will be shown in conjunction with recent work by the Arid Lands Institute.
Join us on Saturday, Septebmer 27, from 10am to 6 pm, for this one-day-only exhibition.
September 27, 2014
|
12:00am
Ahmanson Main Space
Woodbury University School of Architecture, 7500 Glenoaks Boulevard
Burbank, CA, 91510