An Updated Watershed-Based Plan for the Lower Embudo Watershed, New Mexico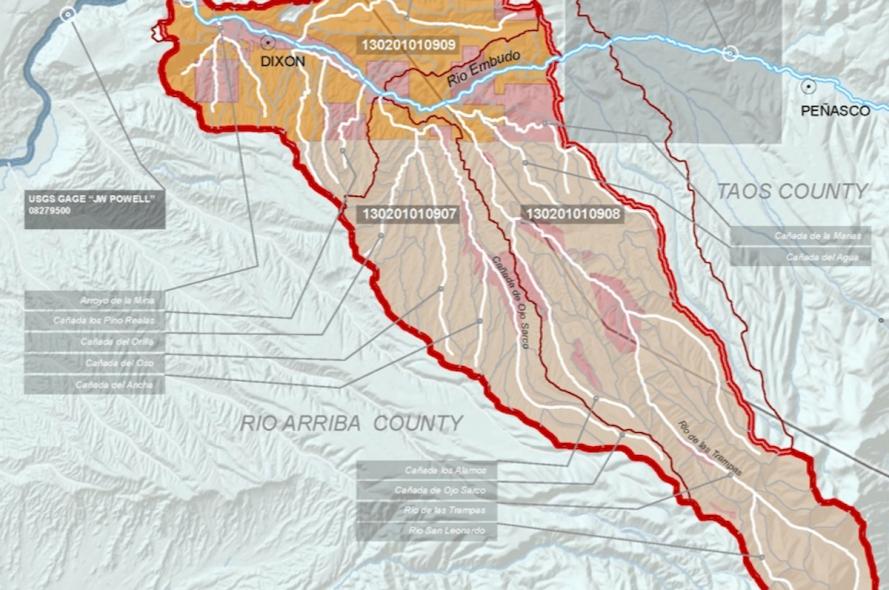 The US Environmental Protection Agency [EPA] and the New Mexico Environment Department, Surface Water Quality Bureau [NMED] have recently green-lighted a watershed-based planning process for addressing urgent water and land-use issues for the Lower Embudo Valley. 
The two-year process, funded by the federal Clean Water Act Section 319(h), is a direct outgrowth of ongoing efforts in the Embudo Valley community to form a long-term, collaborative program for ecological restoration and stabilization of soils, arroyos, acequias, and streams in the valley.  
Building on ongoing efforts of the people of the Embudo Valley, the Arid Lands Institute [ALI] serves as the lead, working alongside local partners, including Estevan Arellano as local coordinator of Lower Embudo acequias; Jack Veehnuis, USGS Hydrologist emeritus, Jan-Willem Jensens of Ecotone, Santa Fe; representatives of every acequia; and a team of citizen-scientist field monitors.  
The EPA research grant supports field monitoring by citizens and students; automated monitoring equipment; analytic mapping and modeling.  The grant period runs from 2013-2015.  The objective is to produce, by early 2015, an updated Watershed-Based Plan (WBP) for watersheds within the lower Rio Embudo drainage outlined in the project area map.  
Work is underway.