Connect the Dots | Van Nuys: Great Streets Challenge Grant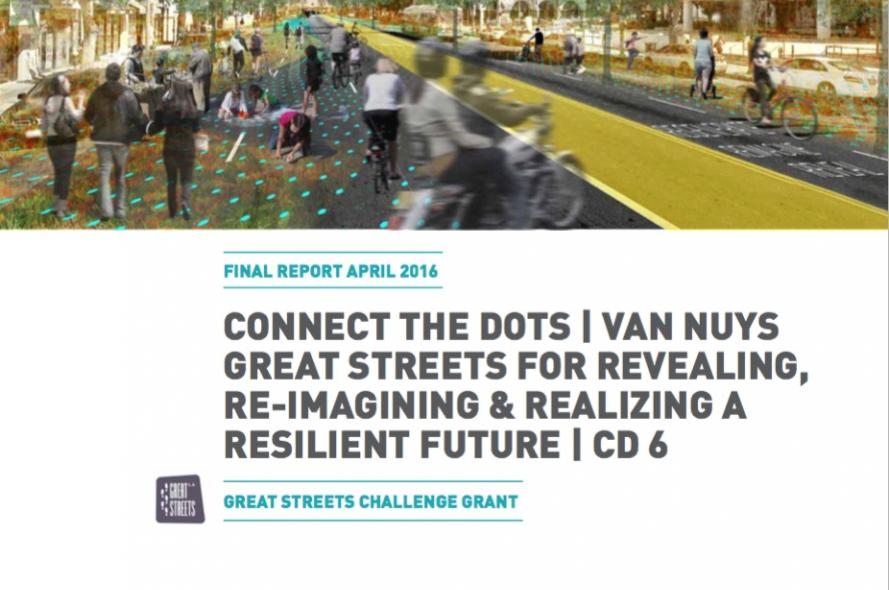 Connect the Dots is a series of a public art and environmental science workshops that bring sound science, design excellence, and forward-thinking policy to the streets of Los Angeles.  Connect the Dots | Van Nuys, led by Aja Bulla Richards of ALI with Pacoima Beautiful, LA County Bicycle Coalition, Council District 6, and the Mayor's Great Streets Office, transformed Van Nuys Civic Center for the day on February 22, 2016. 
As Los Angeles enters an era of major public investment in its Great Streets, shifting from a carbon-intensive, auto-centric 20th-century streetscape into a diversified, low-carbon public domain for the 21st century and beyond,   Connect the Dots supports the City in reaching its sustainability goals.
Read the full report below.